Home » Blog » Gaming » Big Changes For Assassin's Creed
Assassin's Creed remains one of the most popular game series of all time and we are thrilled to be partnering with Ubisoft once more to bring gamers world wide the official gaming glasses for their next installment VALHALLA! Available November 17, 2020, the anxiously anticipated Assassin's Creed Valhalla will be the 12th major installment and the 22nd release in the series. It is the successor of Assassin's Creed Odyssey (2018). You can find the game on PS5, Xbox One, Xbox Series X, and PC.
Excited for the PS5 Launch? We are too! Check out our blog about it here.
Of course, if you already love Assassin's Creed, the game won't disappoint. However, that doesn't mean Ubisoft plans to simply release the same game they've released before. They have some big changes that will be sure to please true believers and convert skeptics. Whichever camp you fall in to, read on to see what AC Valhalla has in store for you.
New Customizations
First off, you can choose to play the main character (Eivor) as either a male or a female. This key bit of customization makes the game play adaptable to the preference of each gamer. As Eivor, you will lead a viking clan across the icy North Sea to escape Norway's endless wars and dwindling resources. Eivor leads this Norse clan to England. In the process of these travels we see a number of new features in the game, including Viking longship raids, dual-wielding combat, axe-throwing, and even tattoo customization. As a matter of personal preference, you can choose whether to wear your hood up or down. This ties into the return of "Social Stealth," for which some of the older AC games are so famous, and of only limited use in Odyssey, the previous game in the series.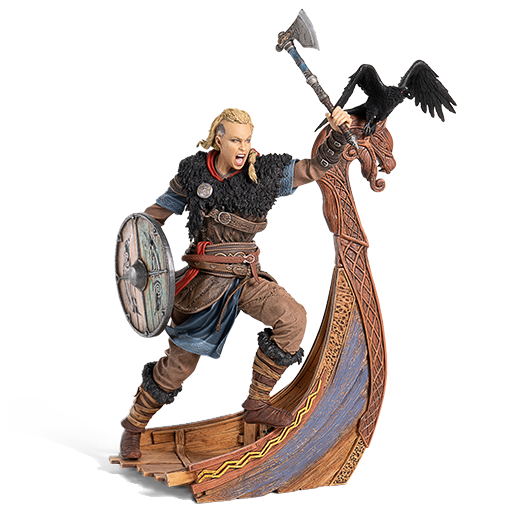 Gameplay
As we have come to expect of new releases from Ubisoft, Assassin's Creed Valhalla offers enhanced graphics. But, of course, that's not the only improvement to the gameplay. According to developers, you need not focus all of your efforts on assassination and other forms of violence to be successful in Valhalla. Instead, the game offers a holistic means of accomplishing objectives. "In Assassin's Creed Valhalla, nearly every decision you make will have lasting effects throughout the world. Violence won't be your only tactic for getting what you want; a silver tongue can be as effective as a steel sword when it comes to finding a home for your people."
All of that, of course, is not to say that violence is never the answer. In fact, the enemies you encounter in Valhalla are bigger and better than ever. The raids are more action-packed. You even have the ability to bash, dismember, and even decapitate your foes. This game has everything you could want from a new installment in the Assassin's Creed saga.
You can find an official gameplay walkthrough here.
Ready For Raids
Speaking of raids, the dual-wield system in the new game allows you to wield more, and a greater array, of weapons. This provides flexibility and the chance for new powerful weapon combinations. Furthermore, stealth play, as we see in the trailer, enters this game with its most powerful role yet: the ability to feign death. And, lest we forget, that same trailer revealed the return of the "Hidden Blade," now designed with an all new location at the top of the wrist.
If you thought raids on the AC games were wild, just wait until you get your hands on Valhalla.
Official Launch
The game comes out officially November 17th- just in time for holiday 2020.
Wars will rage. Kingdoms will fall. This is the age of the Vikings. Assassin's Creed Valhalla will be available Holiday 2020.

— Assassin's Creed (@assassinscreed) April 30, 2020
The preorder is available now at Ubisoft's website. To accompany the recent announcements from Ubisoft, we at GUNNAR have a reveal of our own: the Assassin's Creed Valhalla Gaming Glasses, exclusively available with GUNNAR, the #1 choice in gaming.
The glasses feature one of our most popular frames reimagined to tie in directly to the Valhalla universe. They come with a custom branded pouch and case and, as with all GUNNAR glasses, they feature sturdy temples and large lenses that protect you, without missing a thing. Interested? Sign up for updates!