SELECT FRAME COLOR: Onyx
SELECT A LENS TINT: Amber
SELECT LENS POWER: Natural-Focus



MOBA, Razer Edition
GAMING GLASSES FOR TEENS AND YOUNG ADULTS
Compete with the best and enhance your performance with MOBA, Razer Edition, the first ever gaming eyewear designed for the emerging pros of tomorrow! KEY FEATURES
Engineered for teens & young adults, the MOBA encapsulates the best features for both performance and protection when gaming for longer hours.
GUNNAR's patented Amber lens technology, with 'natural focus', blocks 65% blue light and reduces dry eyes as well as other symptoms caused by extended exposure to digital screens.
Slim, lightweight temples designed for use with a headset plus a comfort-fit nose bridge means your glasses won't distract you when your head's firmly in the game!
Designed & built by GUNNAR – the #1 in gaming and the experts in performance enhancing, blue light blocking glasses.
Kit includes a Razer glasses pouch plus cleaning cloth packed in a Razer branded box for the complete brand experience.
Prescription also available!
SPECS: lens width: 54 mm | nose: 18 mm | frame width: 127 mm | temple: 120 mm | weight: 21 grams (without packaging)
INCLUDED WITH PURCHASE
Microfiber Pouch
Microfiber Cleaning Cloth
12-month Warranty
What is GUNNAR Blue Light Filter™ (GBLF)?
Just how Sun Protection Factor (SPF) measures protection for the skin, the GBLF scale measures lens protection for the eye against artificial blue light. The higher the number, the better.
GUNNAR's 100% UV Protection coating also shields the eyes from harmful ultraviolet (UV) rays.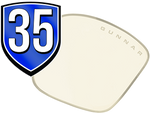 For discreet protection without the amber tint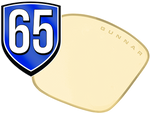 For optimal protection and performance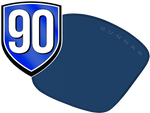 For protection from digital screens in sunlit environments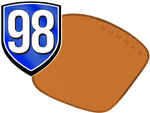 Max protection and improved sleep for nighttime screen use