Torpedo-X, Razer Edition Prescription Sunglasses
SELECT FRAME COLOR: Onyx
SELECT PRESCRIPTION LENS: Single Vision
SELECT A LENS TINT: Sun



Torpedo-X, Razer Edition Prescription Sunglasses
LIMITED EDITION GAMING GLASSES FOR ENHANCED PERFORMANCE
Enhance your visual endurance, heighten your focus and perform better with the limited edition Torpedo-X, Razer Edition. These sleek wrap-around gaming glasses are lightweight and come with an interchangeable strap temple for optimal comfort while wearing a headset. KEY FEATURES
Designed by the #1 in gaming glasses.
Comes with GUNNAR's patented 'Sun' lens which addresses symptoms of digital eye strain in addition to blocking 90% of harmful blue light.
Semi rimless, wide nylon frame design allows for optimal panoramic viewing.
Wrap around frame combined with GUNNAR's patented lens curve helps further mitigate dry eyes.
Comes with a FREE interchangeable temple strap with a fastening toggle to wear with a headset for comfort.
Includes GUNNAR's standard anti-reflective lens coatings on front and back of lens in addition to a smudge resistant coating.
Also available in prescription, total power range +3.00 to -3.00.
Includes Razer branded glasses, strap temple, cleaning cloth, pouch and case.
SPECS: lens width: 68 mm | nose: 17.7 mm | frame width: 140 mm | temple: 130 mm | weight: 26 grams (without packaging)
INCLUDED WITH PURCHASE
Polycarbonate Lens Index 1.59
Premium AR Coating
Glasses Case
Interchangeable Strap Temple
Microfiber Pouch
Microfiber Cleaning Cloth
12-month Warranty
What is GUNNAR Blue Light Filter™ (GBLF)?
Just how Sun Protection Factor (SPF) measures protection for the skin, the GBLF scale measures lens protection for the eye against artificial blue light. The higher the number, the better.
GUNNAR's 100% UV Protection coating also shields the eyes from harmful ultraviolet (UV) rays.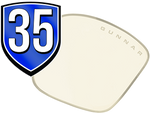 For discreet protection without the amber tint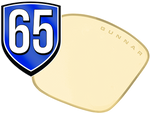 For optimal protection and performance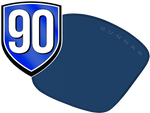 For protection from digital screens in sunlit environments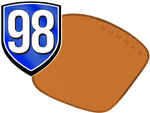 Max protection and improved sleep for nighttime screen use