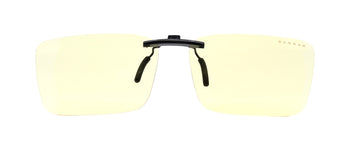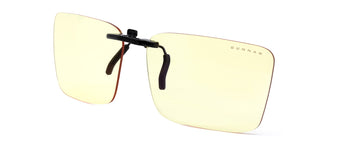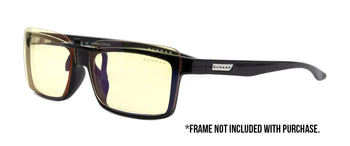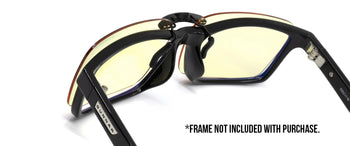 SELECT A LENS TINT: Amber



Clip On
The CLIP ON will comfortably fit over most frames to block blue light and enhance focus for those who already wear corrective lenses. Lightweight and sleek, the CLIP ON will slip over your eyeglasses and barely be noticed.
KEY FEATURES
Lightweight nylon nose bridge
Spring tension frame clips with soft rubber grips
Wide format lenses create a panoramic viewing field for high resolution viewing
Engineering grade injection polymers provide dimensional stability and long term durability
SPECS: lens width: 60 mm | nose: 15 mm | weight: 30 grams (without packaging)
INCLUDED WITH PURCHASE
Microfiber Pouch
Microfiber Cleaning Cloth
12-month Warranty
* The frame is not included
What is GUNNAR Blue Light Filter™ (GBLF)?
Just how Sun Protection Factor (SPF) measures protection for the skin, the GBLF scale measures lens protection for the eye against artificial blue light. The higher the number, the better.
GUNNAR's 100% UV Protection coating also shields the eyes from harmful ultraviolet (UV) rays.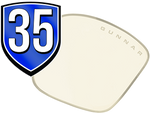 For discreet protection without the amber tint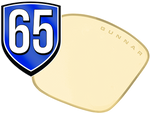 For optimal protection and performance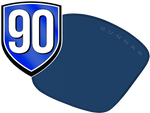 For protection from digital screens in sunlit environments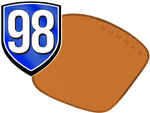 Max protection and improved sleep for nighttime screen use