SELECT FRAME COLOR: Onyx
SELECT A LENS TINT: Amber
SELECT LENS POWER: GUNNAR-Focus



Haus
Eyewear architecture. HAUS blue light blocking glasses rewrite the design paradigm with turn-of-the-century, European hand-crafted materials melded into micro-forged modernistic detailing. Acetate temples with inner bendable cores provide a customizable fit. Spring hinges with a measured flex rate provide gentle retention to keep the eyewear in place. Precision designed metal hinge block creates the engineered stability and function for long-term wear. For anyone who appreciates design, the HAUS is truly built.
KEY FEATURES
One-piece front construction
Lightweight construction
Proper weight balance
Multi-layered acetates
Proprietary patented GUNNAR lens material and tint
Blocks harmful blue light and 100% UV light
Anti-reflective lens coatings on front and back of lens
Silicone hard coated lens to prevent scratching
Youth Fit
SPECS: lens width: 53 mm | nose: 15 mm | frame width: 125 mm | temple: 140 mm | weight: 31 grams (without packaging)
INCLUDED WITH PURCHASE
Microfiber Pouch
Microfiber Cleaning Cloth
24-month Warranty
What is GUNNAR Blue Light Filter™ (GBLF)?
Just how Sun Protection Factor (SPF) measures protection for the skin, the GBLF scale measures lens protection for the eye against artificial blue light. The higher the number, the better.
GUNNAR's 100% UV Protection coating also shields the eyes from harmful ultraviolet (UV) rays.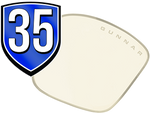 For discreet protection without the amber tint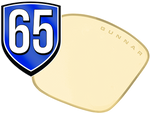 For optimal protection and performance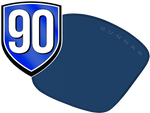 For protection from digital screens in sunlit environments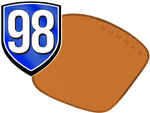 Max protection and improved sleep for nighttime screen use