SELECT FRAME COLOR: Onyx
SELECT A LENS TINT: Amber
SELECT LENS POWER: GUNNAR-Focus



Atherton
Elegance ushered into the modern age - Atherton adds a touch of class to GUNNAR's patented lens technology and provides an enhanced viewing experience. The dual-material frame features a 3-barrel hinge for both comfort and durability.
KEY FEATURES
3 barrel hinge for added durability
Dual-material and flexible frame for a lightweight, comfortable fit
Blocks harmful blue light and 100% UV light
Proprietary patented GUNNAR lens technology
Anti-reflective lens coating for maximum clarity
Adjustable silicone nose pads for a versatile fit
SPECS: lens width: 48 mm | nose: 24 mm | frame width: 131 mm | temple: 145 mm | weight: 24 grams (without packaging)
INCLUDED WITH PURCHASE
Microfiber Pouch
Microfiber Cleaning Cloth
12-month Warranty
What is GUNNAR Blue Light Filter™ (GBLF)?
Just how Sun Protection Factor (SPF) measures protection for the skin, the GBLF scale measures lens protection for the eye against artificial blue light. The higher the number, the better.
GUNNAR's 100% UV Protection coating also shields the eyes from harmful ultraviolet (UV) rays.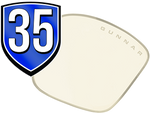 For discreet protection without the amber tint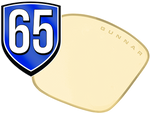 For optimal protection and performance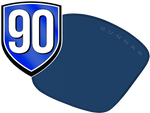 For protection from digital screens in sunlit environments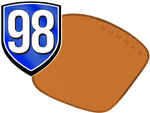 Max protection and improved sleep for nighttime screen use