SELECT FRAME COLOR: Onyx
SELECT A LENS TINT: Amber
SELECT LENS POWER: GUNNAR-Focus



Enigma
Inexplicably subtle – silently bold. The Enigma is designed to be the upper echelon of eyewear. Created with tech even the most seasoned agent would find impressive, Enigma vision gaming and computer glasses feature multi-barrel hinges anchored into injected temples. It's balanced, has a wide field of view, and with its modern styling, deep cover will never be compromised.
KEY FEATURES
Wide format lenses create an unobstructed panoramic, high-resolution field of view
Rigid lens mounting area prevents optics from degrading through lens flexing
3-barrel hinge design and high tensile steel construction create incredible durability
Curved nose rests provide even weight distribution and eliminate pressure points
Engineering grade frame polymers provide dimensional stability and long-term durability
Proprietary patented GUNNAR lens material and tint
Blocks harmful blue light and 100% UV light
Anti-reflective lens coatings on front and back of lens
Silicone hard coated lens to prevent scratching
Asian Fit Compatible
Prescription Range: -5 to +5
SPECS: lens width: 58 mm | nose: 18 mm | frame width: 133 mm | temple: 135 mm | weight: 33 grams (without packaging)
INCLUDED WITH PURCHASE
Microfiber Pouch
Microfiber Cleaning Cloth
12-month Warranty
What is GUNNAR Blue Light Filter™ (GBLF)?
Just how Sun Protection Factor (SPF) measures protection for the skin, the GBLF scale measures lens protection for the eye against artificial blue light. The higher the number, the better.
GUNNAR's 100% UV Protection coating also shields the eyes from harmful ultraviolet (UV) rays.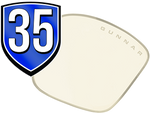 For discreet protection without the amber tint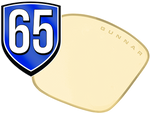 For optimal protection and performance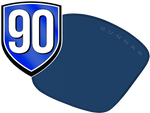 For protection from digital screens in sunlit environments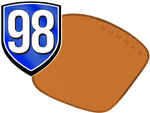 Max protection and improved sleep for nighttime screen use