Lightning Bolt 360 - Temple Pack GUNNAR
Want to truly represent while showing off your skills in 6-Siege, or harness the skills of the pros during an esports competition? Well, now you can with a variety of different Lightning Bolt accessory temple pack options. The GUNNAR, ESL and 6-Siege Lightning Bolt Temple Pack Editions each come with 3 temple options including: classic (standard wear), post (slim, lightweight fit) and strap (for maximum comfort with headsets).
SIZE: 135mm each / adjustable strap size
What is GUNNAR Blue Light Filter™ (GBLF)?
Just how Sun Protection Factor (SPF) measures protection for the skin, the GBLF scale measures lens protection for the eye against artificial blue light. The higher the number, the better.
GUNNAR's 100% UV Protection coating also shields the eyes from harmful ultraviolet (UV) rays.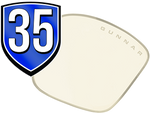 For discreet protection without the amber tint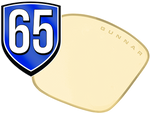 For optimal protection and performance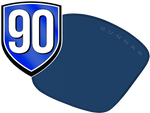 For protection from digital screens in sunlit environments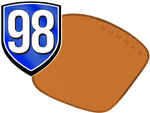 Max protection and improved sleep for nighttime screen use