SELECT EDITION: GUNNAR
SELECT A LENS TINT: Amber + Sun
SELECT LENS POWER: GUNNAR-Focus



Lightning Bolt 360
THE MOST VERSATILE PAIR OF GAMING GLASSES DESIGNED TO RELIEVE TEMPLE PRESSURE WHILE WEARING HEADSETS!
For ultimate performance and protection equip yourself with the next generation of elite gaming glasses from GUNNAR. Delivering style, comfort and versatility, the Lightning Bolt 360 focuses on your eyes so you can focus on the game. Three editions available: GUNNAR, ESL and 6-Siege.
KEY FEATURES
Unique 'lightning bolt' design relieves temple pressure
Unparalleled design for optimal performance and functionality
3 different temple options: classic (standard wear), post (slim, lightweight fit) and strap (for maximum comfort with headset)
Interchangeable lens for both indoor and outdoor use: GUNNAR's benchmark Amber lens for optimal performance and blue light protection while gaming indoors and Sun for viewing screens in bright sunlit conditions (100% UV protection)
3 nose bridge sizes for the perfect fit: small, medium, large
Sturdy protective case & pouch for storage and peace of mind
Prescription Range: -4 to +4
SPECS: lens width: 61 mm | nose: 16 mm | nosepad fit: small = 5 mm; medium = 7 mm; large = 8 mm | frame width: 140 mm | temple: 135 mm | weight: 29 grams (without packaging)
INCLUDED WITH PURCHASE
Zip-up locker
Microfiber Pouch
12-month Warranty
What is GUNNAR Blue Light Filter™ (GBLF)?
Just how Sun Protection Factor (SPF) measures protection for the skin, the GBLF scale measures lens protection for the eye against artificial blue light. The higher the number, the better.
GUNNAR's 100% UV Protection coating also shields the eyes from harmful ultraviolet (UV) rays.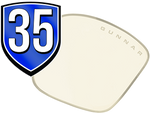 For discreet protection without the amber tint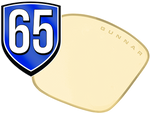 For optimal protection and performance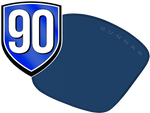 For protection from digital screens in sunlit environments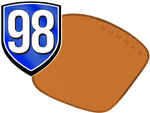 Max protection and improved sleep for nighttime screen use